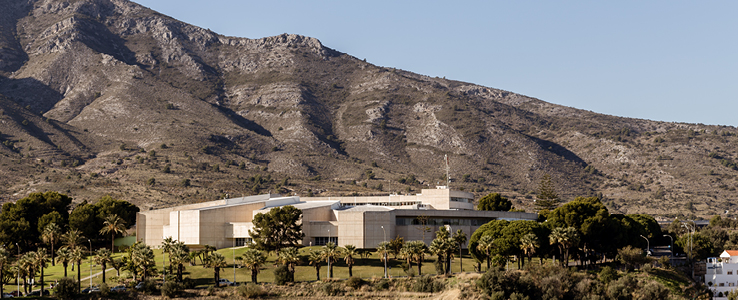 Mission, vision and values
The management and operation of the Palacio de Congresos y Exposiciones (Congress and Exhibition Centre) has been managed by Torremolinos Town Council since 1998 on the basis of a concession from the Ministry of Tourism. The infrastructure is an important asset for attracting MICE tourism (meetings, incentives, conferences and exhibitions) to the city, as well as to the whole of the Costa del Sol.
Its activity favours synergy and the mutual exchange of economic activity in the hotel, catering and trade sectors, as well as other in sub-sectors of the local economy linked to tourism.
At the same time it is an enabler of the knowledge society through the many scientific, sectoral, professional, cultural, art and innovation events which are celebrated here annually.
The Palacio de Congresos y Exposiciones makes a decisive contribution to the prestige of the Torremolinos brand and tourism image at national and international levels, as a destination capable of meeting the demand of any segment and client type: MICE, cultural, golf, heritage, shopping, sun and beaches, gastronomic, leisure, etc. It also supports the social and business fabric with permanent offers and commitments to the creative attitude of the town's inhabitants and professionals.
TRANSPARENCY PORTAL
ORDINANCES
Ordinance No. 75.- Regulator of the Public Price for the provision of services and use of the Congress and Exhibition Center of the Costa del Sol
HIRE OF ROOMS
Rates – Rental of auditoriums, meeting rooms, other rooms and offices, issued by the Treasury Department of Torremolinos Town Council.