Security for the Covid-19
From the Torremolinos Congress Centre we have taken protection measures in our services and facilities, to ensure the health and safety of the users
A place for your projects
9th Andalusian Gaming Congress and Exhibition
September 22 and 23, 2021
In view of the favorable evolution of the pandemic and the measures adopted by the health authorities, the '9º Expo Congreso Andaluz del Juego' is considered an opportunity for the exhibiting firms and for the operating companies and professionals of the sector that, however, remain at all times subject to the evolution of health circumstances.
Once again, the objective is to bring together manufacturers, distributors, operators and other workers in the sector, from all over Spain, and representatives of the different competent autonomous administrations, starting with the Junta de Andalucía. A proposal that combines the commercial and the reflective and documentary aspects with the intervention of personalities that provide a window to the sectorial and economic situation.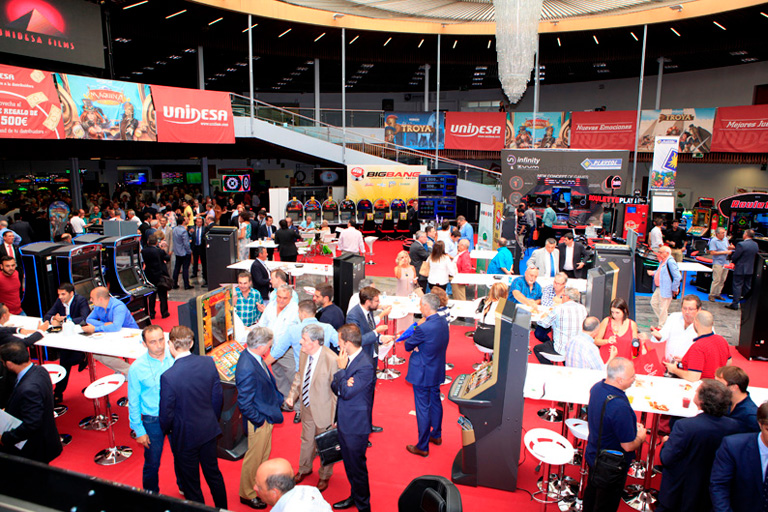 'Expo Congreso Andaluz del Juego' in 2019.
Torremolinos, a Safe Destination
A modern and hospitable city that offers visitors all the services and comforts for their stay, validated by the Safe Tourism of the Institute for Tourist Quality in Spain (ICTE), as well as the Congress Center, as safe spaces to receive visitors.

Alcalde de #Torremolinos llama a la calma y confirma la puesta en marcha de los protocolos sanitarios y la cuarentena de los nueve turistas extranjeros, asintomáticos, que han sido aislados en un hotel tras dar positivo en el #COVID19 twitter.com/Torremolinos_O…